Translation and the international recruitment market
15th April 2016
The international recruitment market, spurred on by the general free movement of people across the globe, combined with advances in technology and communications, has brought a wealth of benefits to many companies. A study by Oxford University has shown that the number of foreign-born people of working age in the UK increased from 2.9 million in 1993 to 6.6 million in 2014. Given current world events and ever increasing globalisation, this upward trend is likely to continue for the foreseeable future.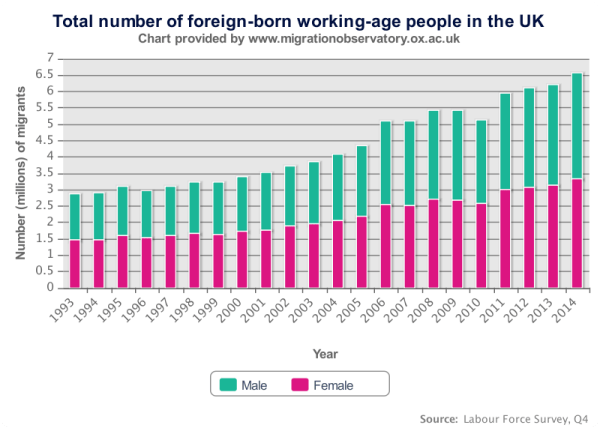 While it is true that many of these workers are either self-employed, or take relatively low-skilled jobs, there are many highly-skilled workers looking for employment in the UK, that are of great value to any company looking to expand or develop overseas. Whilst a high level of command of the English language will almost certainly be required by the candidate for any role in the UK, employers will need to adapt their hiring criteria to fit in with the international recruitment process, if they wish to attract the right person for the job. Logic might suggest that if the applicant needs to speak English for the role, then the job advertisement should be in English; after all, if someone is unable to complete the application form at stage one, they must surely remove themselves from the possible interview, at stage two, automatically.
However; if you take a second look at any of the ex-pat job boards or websites dedicated to finding work overseas, you'll notice that they are all in English (assuming you start your search using English keywords). Likewise, many overseas candidates will look to their native job boards first and it is here that companies can develop their international recruitment process and steal a march on the competition.
Once a company has identified the region they want to recruit talent from, the second stage is to create an International Employer Value Proposition, outlining "the balance of the rewards and benefits that are received by employees in return for their performance at the workplace" and have it translated in to the language of the target audience. A company also needs to sell their country and city to perspective recruits. While one might assume that the majority of people in the world have heard of London, the names of other nearby towns and cities might be alien to them, thereby creating an unwillingness to relocate to these close but unfamiliar areas.
By having supportive information translated into the target language, companies can remove many of the barriers to recruitment that are caused by not identifying the needs of the potential recruit. The translation of job descriptions and related information into the target language greatly increases the number of viewings from potential candidates. There are subtle nuanced interpretations of various job titles and roles, dependent on the language and culture of the target audience that, if not transliterated (or not translated at all), can result in an unqualified person applying, so wasting both time and money for all parties involved.
Taking translation beyond the job details, and looking at employee handbooks and company related material, not only allows recruits to get a good feel for the role but it also allows a new member of staff to integrate into the company in a far more informed manner, benefiting both company and clients in the long run. The creation of an international environment can also be critical in keeping talent at a company, rather than having to go through the same recruitment process twelve months later to fill the same position.
If you, or your company, are looking towards the international recruitment market, Foreign Tongues can help. Our linguists specialise in the research sector specific to your industry and will tailor each job advertisement and support documentation to help fulfil your requirements, ensuring you find the right candidate for the job.
Contact us now on 0800 032 5939 or translation@foreigntongues.co.uk to see how we can help you with your next project.