Can good translation help with website rankings?
27th February 2018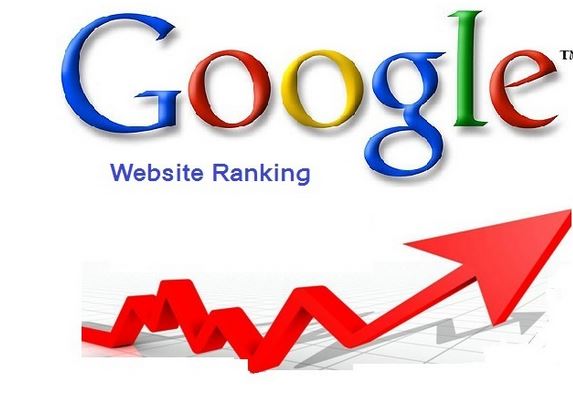 If your business operates internationally, you will know how valuable it is to communicate with potential customers from around the globe. A study carried out on over 2,400 customers, across 8 nations – by the Common Sense Advisory about online purchasing decisions, discovered that more than half (52.4%) of the respondents would only buy a product when the information about that product is presented to them on the web in their own language. More than 60 percent of the respondents in France and Japan said they would only buy from websites presenting goods in their own language.
The assumption that potential buyers "probably speak English" leads to no localisation or translation of a large percentage of English E-commerce websites, therefore ignoring and alienating a potentially massive customer base. This creates a lost opportunity for global business, poorer rankings and lesser sales.
Only focusing your SEO efforts on one language won't help to increase your overall global visibility. Having your website professionally translated into the target languages of the foreign territories your business operates in, sells to, or wants to sell to, is vital for your online presence in these countries and provides global authenticity.
Customers will search for goods and services in their own language; so having a French website in Poland, for example, will do nothing for your business. Accurate translation is where the journey begins and is an important part of international SEO strategy. This will help with return business and good user experience.
Planning Online Strategy
When planning your online marketing strategy, you will no doubt begin by identifying and exploring your core markets. What countries are you targeting? Who are the people who would be more inclined to buy your products, where do they live and what language(s) do they speak? If you aren't sure which countries you should start with first, use Google Analytics to see which countries most visitors come from. You can also look at revenue generated but bear in mind that your new, localised website could drastically increase the number of sales.
The next step is to understand consumer attitude, culture and language associated with a new market that your company may wish to penetrate. Once you've established which countries you are going to target, you can start with content optimisation, looking into what keywords you would like to rank for in the marketplace, what keywords your competitors are ranking for and establishing content gaps. Based on that approach you will begin to produce content including these keywords, optimising headings and meta data. You also need to look into a link building strategy and a social media strategy, for each of these relevant keywords, to support your content marketing activity.
Example of keyword research:
| | | | |
| --- | --- | --- | --- |
| Keyword | Avg. Monthly Searches (exact match only) | Competition | Suggested bid |
| translation services | 1900 | 0.86 | 18.83 |
| translation agency | 720 | 0.53 | 10.26 |
| translation company | 590 | 0.82 | 13.13 |
| interpreter services | 320 | 0.65 | 3.62 |
| professional translator | 260 | 0.73 | 7.32 |
| translate document | 1900 | 0.62 | 7 |
| professional translation services | 170 | 0.45 | 17.92 |
| language translation | 720 | 0.17 | 1.04 |
| document translation services | 320 | 0.56 | 9.97 |
| language translation services | 110 | 0.63 | 11.36 |
| certified translation services | 260 | 0.69 | 8.95 |
| certified translation | 880 | 0.47 | 7.96 |
| legal translation | 320 | 0.77 | 9.18 |
| certified translator | 390 | 0.61 | 4.7 |
| medical translation | 260 | 0.62 | 4.73 |
| legal translation services | 210 | 0.56 | 12.69 |
| translation services near me | 170 | 0.62 | 9.61 |
| technical translation | 170 | 0.7 | 12.16 |
Producing good quality, sharable content that your website visitors engage with will help with website rankings and your online visibility. It is important to understand that good quality content is only ONE of many ranking factors but it will support link generating, increase CTR and the number of visitors.
Content can come in different shapes and forms:
Internal News – team updates, charity initiatives, new business wins, etc;.
This type of content keeps people up to date with what's going on within the company, allows you to promote any new services or changes to your service, personalises the organisation and basically gives you a chance to shout about all the great stuff you're doing!
Guides – and interesting articles about your industry, providing your Clients with a greater market insight.
Thought Leading Content – content that your customers are searching for.
Interactive Content – infographics, videos, timelines, case studies, interviews, surveys, slide shares are all great ways to create informative and engrossed content.
Content posted on the blog will allow each article to be assigned with a unique URL. These individual URLs can then be shared on social media and external websites which:
a) Increases your ranking, as Google recognises you as a key authority in the industry – the higher your rank, the more enquiries you are likely to receive from search traffic.
b) Allows you to track the click-throughs and determine which content is generating the most traffic. This should also inform you of new areas that your business might grow into or where future budget should be spent.
The process
Working with Foreign Tongues, to help you translate your website into your business's required target languages, will enable you to accurately translate not only your branded content but localise the on-site content too.
One of the first areas Foreign Tongues will research will be to identify whether the target keywords and phrases in your own language have similarly high search volumes when translated into other languages, and advise on alternative keywords and or phrases otherwise.
This activity normally requires a significant amount of market research time, carried out by the translators, in their target country, along with statistical analysis – using tools such as Google Analytics and Google Webmaster Tools.
The main aim is to ensure that the content you produce, for all of the languages, in all of the countries you are trying to market to, is accurate and relevant – so that it attracts the right visitors to your website.
The main benefits of professional website translation are:
Increased rankings – search engines will match the search query to your website – now that your website will be optimised for these queries!
Natural links – if your content is interesting and engaging, people will start sharing your content and linking to it, creating natural links to your site.
Credible website – having your website translated into the local target languages will build trust and credibility, which leads to sales. To back this up, you might want to send a follow-up email to your Clients (in their language!?!), asking them to review your products and services, so adding a certain "personal touch" to your site.
Better UX – localised websites tend to have a much better user experience and encourage return business.
Increased revenue!
At Foreign Tongues – we translate into and out of all commercial languages, using the most efficient tools and resources to enable you to increase your online global visibility and profit in the global market place.
References: