Foreign Tongues Christmas Draw – 2016 – Week 2
1st December 2016
With the winner of the first week's draw being pulled on Monday, the 5th of December, we're giving a sneak peek on the next week's prize –
Martin Miller's Gin Westbourne Strength – winner of the World Gin Awards 2016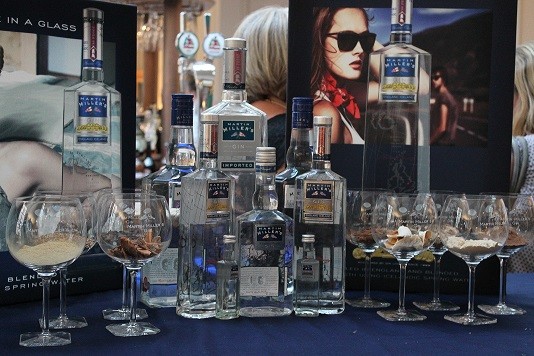 Martin says:
"With my 40% ABV (80 Proof), you get a lovely strong citrus nose and taste, with the juniper notes emerging half way through, then comes a lovely clean, soft finish. The Westbourne strength is bottled at 45.2% ABV (90 Proof), and this means the juniper will dominate this time, with a richer, spicier mouthfeel, though it then ends with the same soft and gentle finish. I think they are both bloody marvellous, and hope you do too!"
For another chance to win, simply request a quote for a translation project before the 11th of December and we'll enter your details in to the next draw.
There will be further announcements in the run up to Christmas, so don't forget to 'Like' our Facebook page or follow us on Twitter for another chance to win.
Terms and conditions can be found here.