The Origins of 8 Christmas words – where did Christmas come from?
20th December 2019
The term Christmas goes back to 1030, in celebration of when Jesus Christ was born. It comes from Cristes-messe, literally meaning Christ's Mass. But what about all of the other festive words that appear at this time of year? From Santa Clause to Mistletoe, we have explained etymologies of a few here:
Santa Claus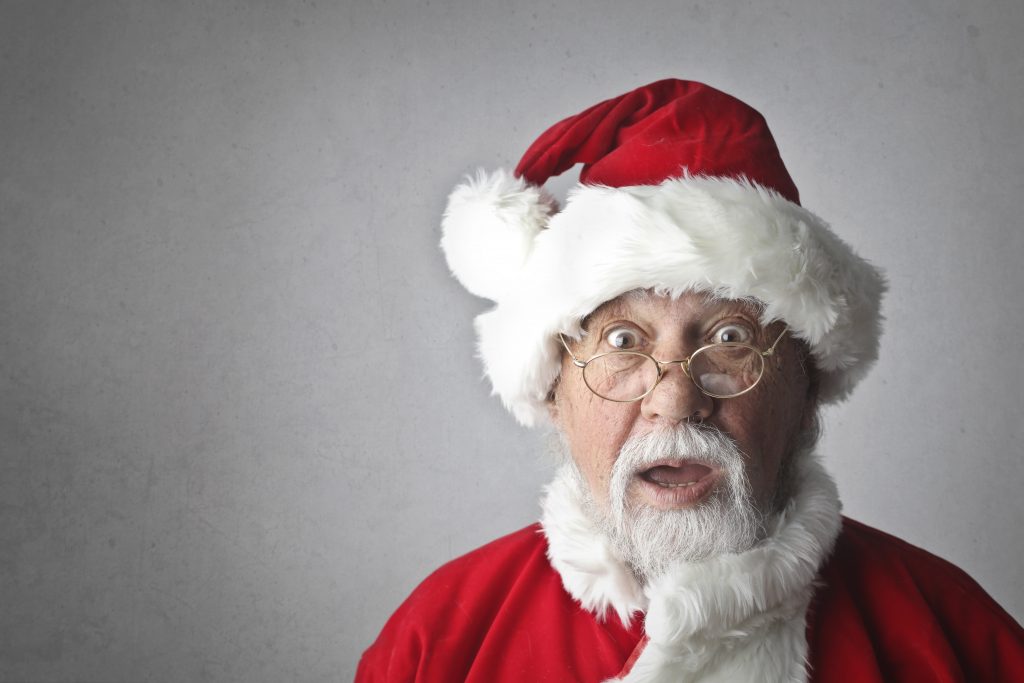 Santa Claus takes his name from "Saint Nicholas", the 4th century Greek Bishop of Myra, known for his generous gifts to poor.
Santa Claus himself is a legendary figure, who is said to deliver gifts to the homes of well-behaved children on the night of Christmas Eve or the morning of Christmas Day. He also goes by other names such as Santa and Father Christmas.
Xmas
This abbreviation of Christmas comes from the Greek language. The "X" comes from the Greek letter Chi, which is the first letter of the Greek word Christós (Χριστός), which became Christ in English. There is a common misconception that using "Xmas" instead of Christmas was an attempt to remove Christ from Christmas to eradicate the religious tradition, but there is no proof this is actually true.
Carols
A carol is a festive song sung during religious celebrations. The word carol came from the Old French word carole, a circle dance accompanied by singers. From the 1150s to the 1350s carols were popular dance songs, but nowadays, carols are regarded as songs, mainly Christmas songs.
Mistletoe
The toe in mistletoe is an Old English word for a twig, while the origins of mistle are unknown. Mistletoe is relevant to several cultures. Pre-Christian cultures considered the white berries as symbols of male fertility, with the seeds resembling semen. In the Christian era mistletoe became associated with Christmas as a decoration, under which lovers are expected to kiss.
Gift
Gift means that something is given voluntarily, without a payment in return. In the Old English, gift was a wedding dowry. The meaning of gift as an object freely given to another person emerged in 1200s.
Tinsel
The idea of tinsel dates back to 1610 to a place in Germany called Nuremberg, where people used thin strands of real silver in their trees to reflect candlelight (they used real candles in their trees also). As real silver used to be expensive and tarnish quickly, many alternatives were used over the years. Nowadays, tinsel is made of PVC which is treated to make it shiny, before it's shaped into bands and produced in a tinsel machine.
Rudolph (Rudolf)
We know Rudolf as Santa's reindeer, but the name actually means" famous wolf" and is a boy's name in German.
Poinsettias
Poinsettia is a plant with large, red leaves, popular at Christmas and widely used as a Christmas floral display. They are native to Central America and were named after Joel Robert Poinsett, an American diplomat, who introduced the plant to the United States in the early 1820s.