MRS Award Winners 2016 – Best Agency Sponsor
8th December 2016
"The minute you walked in the room! Wham! Bam! Thank you John Bizzell! Straight into dress rehearsal with, the charming, Stuart Fox and then onto the Veuve in VIP – delightful! Dinner commenced promptly, our table guests included the dashing Hugh Burkitt, of The Marketing Society, and the glamourous duo of Jane Frost (Voice of God) and Dianne Thompson, of the MRS, and was delicious. The Awards presentations, compèred by the equally quirky and amusing comedian Holly Walsh, built to the crescendo of 'Best Agency Awards' – I'd made it – see below. Another fabulous evening of celebration and revelry. Gosh!"
The MRS Awards celebrate research's ability to drive innovation, inspire change and deliver results. Evidence matters and the MRS Awards are proof positive of the power of research.
The winners of the MRS Awards 2016 were announced on Monday night, at the London Supernova. Foreign Tongues Translation would, once again, like to congratulate all of this year's winners below …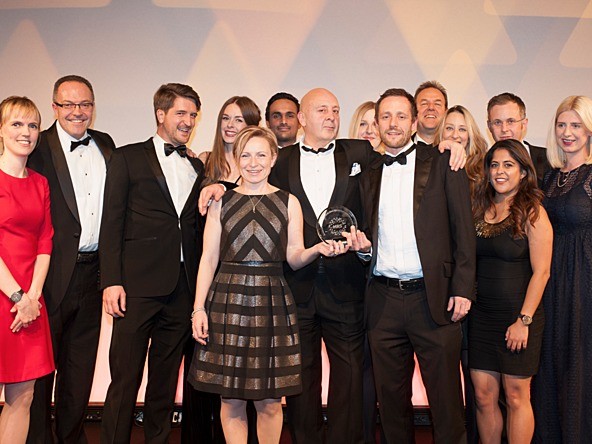 WINNERS
MRS Awards
MRS President's Medal
Africa's Voices
MRS Grand Prix for Greatest Impact
Kantar TNS and the Scottish Government
MRS Award for Advertising & Media Research
BBC Global News
MRS Award for Applications of Research
Home Office
MRS/BIG Award for Business-to-Business Research
Lightspeed & Kantar TNS
MRS Award for Financial Services Research
British Gas, Decision Technology & Sparkler
MRS Award for Healthcare Research
Department of Health & Revealing Reality
MRS/ICG Independents' Day Award
Hope + Anchor
MRS Award for Innovation in Research Methodology
Conquest
MRS/AURA Award for Insight Management
Catalyx & 100% Open
MRS Award for International Research
Firefish & PayPal
MRS Award for New Consumer Insights
Kantar TNS and the Scottish Government
MRS Award for Public Policy/Social Research
Flamingo, United Nations Agencies & NGOs
AQR Prosper Riley-Smith Award for Qualitative Excellence
Acacia Avenue & LTA
Northstar Research Partners
MRS Award for Social Media Research
Kantar TNS & Unilever
MRS Silver Medal
John R. Rossiter, Sara Dolnicar and Bettina Grün
MRS/ASC Award for Technology Effectiveness
Datasmoothie
Virginia Valentine Award for Cultural Insights
Firefish & PayPal
Research Live Awards
Best Agency with a turnover above £20million – Sponsored by Foreign Tongues
Hall & Partners
Best Agency with a turnover below £20million – Sponsored by Foreign Tongues
Circle Research
Best In-house Team
The Football Association
Best Innovation
Girl Effect, 2CV & Maido
Best New Agency
fineline market research
Best Place to Work
Opinium Research
Business Impact of the Year
Penguin Random House
Newcomer of the Year
Graeme Cade, Circle Research
Foreign Tongues would like to thank everyone for making the night such a fabulous celebration and we look forward to seeing you again at next year's Awards!