Where did Dry January come from?
27th January 2020
Are you fed up of hearing people say I'm not drinking, I'm doing "Dry January"? Then you are in luck as January is nearly over and you can have your party squad back.
I had this discussion with one of my friends last night. We couldn't quite work out where did the name "Dry January" come from and how it all started, so I thought it would be good to explore the story behind this growing trend.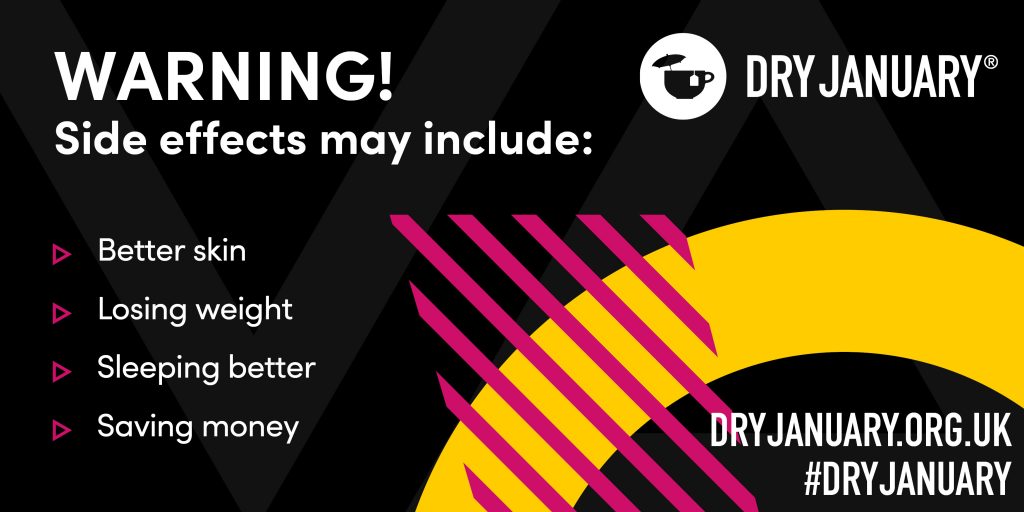 Image source: https://alcoholchange.org.uk/get-involved/campaigns/dry-january
The history of Dry January
"Dry January" is a public health campaign introduced by Alcohol Change UK in 2013. The campaign urges people to refrain from alcohol consumption for the month of January.
But the idea of zero booze in January was actually born back in 1942, when the Finnish government launched a campaign called "Sober January" as part of its war effort against the Soviet Union.
In 2014 Alcohol Change UK trademarked the name and "Dry January" has been growing in popularity ever since.
An article in the New Scientist, published in 2014, suggested that "Dry January" can have an effect on your body as well as your mind. Professor Kevin Moore, Consultant in Liver Health Services from University College London Medical Centre said;
"What you have is a pretty average group of British people who would not consider themselves heavy drinkers, yet stopping drinking for a month alters liver fat, cholesterol and blood sugar and helps them lose weight. If someone had a health product that did all that in one month, they would be raking it in."
In the leadup to the January 2015 campaign, the charity partnered with Public Health England for the first time and created their first radio adverts to raise awareness and encourage more people to join in. In 2018, 100,000 people took part.
Alcohol Change UK has plenty of resources on their website to help you decide whether or not "Dry January" is for you. Their Dry January app will help you track your time off drinking, the units, as well as the money and calories you saved. And if you want to learn how drinking alcohol can affect your body, take a look at this body map.
What are the benefits of this alcohol free challenge?
Research published in 2018, conducted by the Royal Free Hospital, found that a month off alcohol lowers blood pressure and cholesterol, reduces diabetes risk, and reduces levels of cancer-related proteins in the blood.
86% of participants saved money
71% of participants had better sleep and 66% had more energy
65% of participants improved their health
58% lost weight
Dry January leads to reduced alcohol consumption for months afterwards
In 2018, the team at University of Sussex surveyed 2,000 people in the UK planning on participating in the challenge. They then re-surveyed 1,715 of those participants in the first week of February and 816 challenge participants in August. What they found was that the month-long dry spell had lasting effects.
The days per week respondents drank dropped from an average of 4.3 to 3.3 days.
The amount of alcohol they drank per day also dropped from 8.6 to 7.1 units (by about half a glass of wine)
They also reported getting really drunk less often, just 2.1 days per month versus 3.4 days before "Dry January".
You have 11 months to consider taking part in the next year's "Dry January".
Alternatively, you could participate in the Sober Spring campaign. "Sober Spring" is your three-month break from alcohol, running from 20 March to 20 June. Warning: not for the faint-hearted.